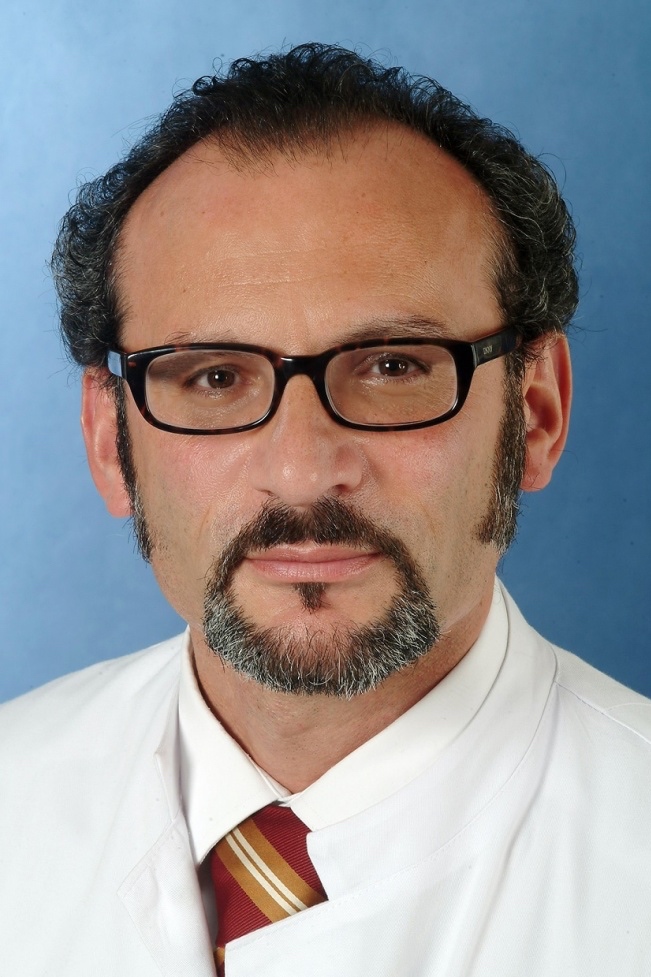 Head of the Neuropsychology & Behavioural Neurology Unit
Phone
+41 (0)61 207 35 23
Fax
+41 (0)61 207 02 74
Research Focus: Multiple Sclerosis, Parkinson's Disease, Dementia, Depression, Stress & Cognition
Following undergraduate and postgraduate courses in Psychology, Biology and Medicine at the Universities of Konstanz, Zürich, Oxford, Stockholm and Naples, Prof. Calabrese obtained a PhD in Psychology and a Medical Habilitation Degree in Experimental Neurology (MDhabil) and Medical Neuropsychology from the University of Bochum (Germany). He is also trained and board-certified in cognitive behavioural therapy (CBT). From 1989 to 1995 he held a position as research assistant at the Department of Biological Psychology (Faculty of Psychology) and as clinical Neuropsychologist at the Department of Neurology (Faculty of Medicine) of the University of Bochum. In 1995 Dr. Calabrese received an appointment as head of Department of Neuropsychology and Behavioral Neurology and also as director of the Memory Clinic at the University Hospital of Bochum (Germany). From 2009 to 2012 he was head of the Dept. of Neuropsychology and Behavioral Neurology at the Neurocenter of Southern Switzerland (Ospedale Civico).
Since 2011, Prof. Calabrese is member of Faculty and Titularprofessor of Neuroscience at the Faculty of Psychology and interdisciplinary Platform Psychiatry and Psychology at the University of Basel. His research focus is in the field of diagnosis of neuropsychological, neuropsychiatric and behavioral disturbances in neuropsychiatric patients (with a focus on neurodegenerative and neuroinflammatory diseases of the central nervous system). He has a more than 25-year university-teaching career with a teaching focus on neurobehavioral diagnostic, clinical and neuroscientific topics.
He is involved in the conceptualization of several clinical trials in the field of Behavioral Neurology and Psychiatry.
Prof. Calabrese is member and board member of various professional and scientific societies, as well as scientific panel member of patient organisations. He is also member of several editorial boards of national and international scientific journals. He has authored and co-authored over 100 peer-reviewed papers, authored, edited and co-edited 10 books on cognitive and neuropsychiatric disorders as well as over 80 book chapters and invited reviews.
He also authored and co-authored several psychometric tests (e.g., DEMTECT, WMS-R, PANDA, MUSIC) on cognitive and behavioral disturbances in psychiatric and brain-damaged subjects. In 2011 Prof. Calabrese and his coworkers received the German Geriatric Brain Science Award for their investigations on cognitive brain aging.
Publications
See our publications section.