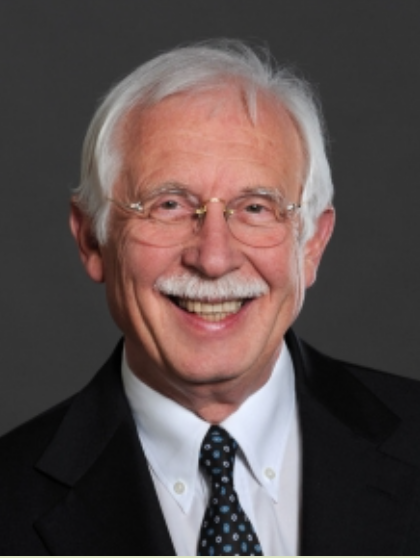 Coworker
Phone
+41 61 265 49 12
Prof. Dr. med. Ernst-Wilhelm Radue obtained his medical degree from the University Hospital in Freiburg, Germany, where he specialized in Neurology and Psychiatry.
He passed his Doctor examination at the University Clinic of Neurosurgery in Zürich. Growing up in the field of neurology and psychiatry, he has witnessed the fundamental changes of Neurological and Psychiatric assessments at the National Hospital for Nervous Diseases in London where he deepened his studies in Neuroradiology at the Lysholm Department while working with the world's first CT scan in 1975. Ever since, he has been fascinated by the synopsis of clinical imaging, clinical signs and neurophysiology as well as functional imaging in MRI and went on to specialize in Neuroradiology, Neurology and Psychiatry in Basel, Switzerland.
Prof. Radue led the diagnostic and interventional Neuroradiological section of the Radiological Department of the University Hospital in Basel from 1984 - 2009.
In 1993 he was appointed Professor of Neuroradiology.
In 1995, he founded the (Medical Image Analysis Center) MIAC, an affiliated company of the University Hospital Basel, focusing his research ambitions on multiple sclerosis, cerebrovascular diseases, brain tumours and functional MR. In 2009 he became CEO and carried out several large international multicenter studies, mainly on MS. Prof. Radue and his team focused on the analysis of medical images (MR, CT, X-Ray and others), supported many mono- and multicenter studies and trained study center staff. The MIAC used cutting edge technology and the latest software
to analyze over 16 million medical images from more than 60.000 patients.
After resigning from his CEO position, he founded Biomedical Research and Training (BMRT), a Swiss center focused on teaching. He currently shares his knowledge and experience and is the organizer of the well-known course 'MRI Reading for Neurologists' as well as many national and international workshops and lectures on Neuroimaging and Multiple Sclerosis.